How can I select photos if they're grouped together?
Posted by Jim Keir on 30 June 2015 11:29 AM
To select some photos from a group that is displayed together, tap on the group and a small preview window will appear.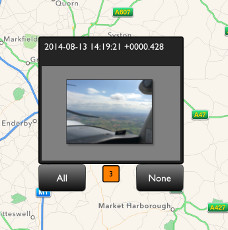 You can select all or none of the group using the buttons at the bottom. To choose individual photos, tap on the thumbnail.
---