How can I import photos from another app?
Posted by Jim Keir on 30 June 2015 10:13 AM
You can send photos to PhotoPhile from any app that supports Apple's "Open In" feature. This works with most apps, including Safari, Chrome, Mail, Dropbox, Google Drive, OneDrive etc.
Each app works differently, but typically you would select a photo and then tap on the "Action" button. Select "Open In", and then "Open In" again. The photo will appear in PhotoPhile in a collection named for the app you sent the photo from.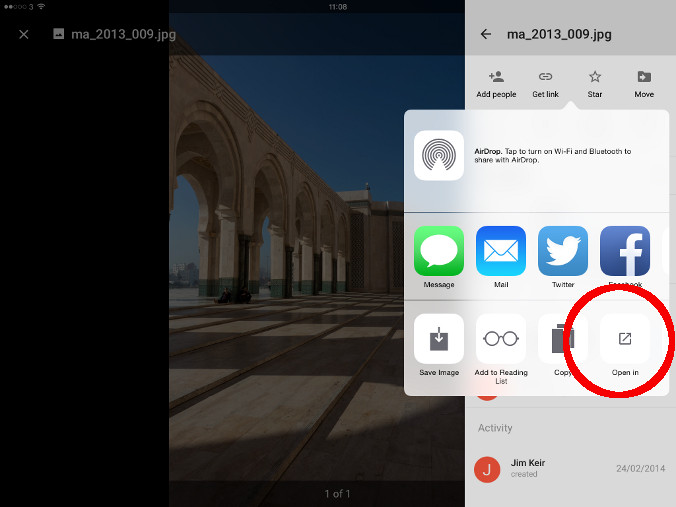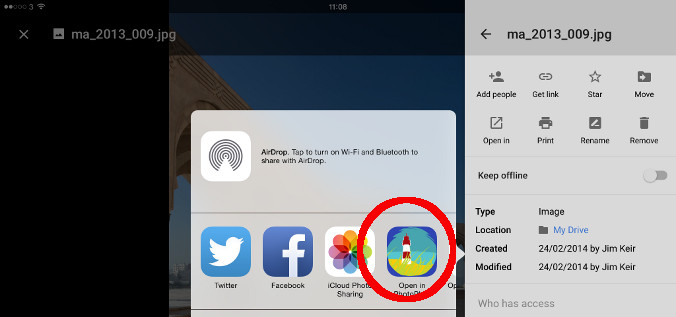 ---