Can I see photos in the iPad's Photos app?
Posted by Jim Keir on 29 June 2015 04:15 PM
Yes, you can. They show up in a collection called "Photos App", and any Albums you have created in the Photos App will appear too. If you can't see them, it could be because you have denied PhotoPhile access to your iPad's photos app. You can change this anytime using the iPad's "Settings"; choose "Privacy", then "Photos", and make sure that the switch for PhotoPhile is set on.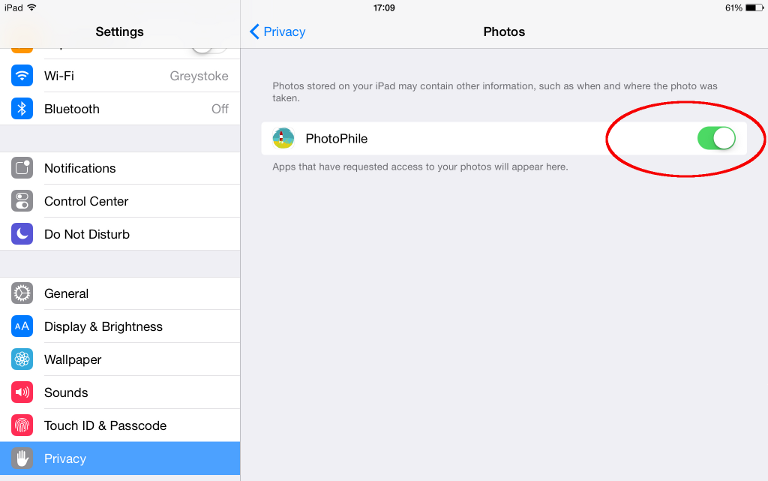 ---